Albufeira Giro Bus Route 8 Circular

Bus Station
>

Marina > São Rafael > Galé > Salgados > Vale Parra > Guia > Algarve Shopping > Camping Albufeira > Bus Station
Route 7 runs in the opposite direction

Does NOT go into the old town centre

The information has been obtained from personal use (like taking the bus) and is given in good faith.
Official timetable and route map click or tap here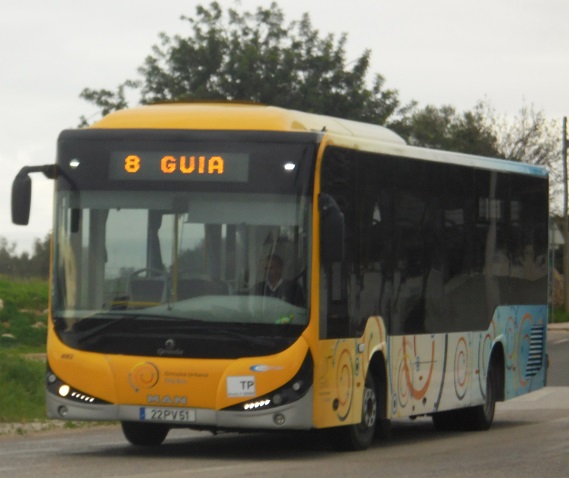 Operated by Grupo Barraqueiro under contract to Albufeira Council

GIRO TICKETS AND PASSES ARE NOT VALID ON VAMUS BUSES AND VICE-VERSA

The marina bus stop location can be seen on this little map.


GIRO ROUTE 3 RUNS EVERY 30 MINUTES EVERY DAY BETWEEN THE MARINA,OLD TOWN CENTRE AND BUS STATION.
A - the smiddle is just down the road from the roundabout past the little bars and shops, outside the school.
It is the nearest to the old town area of Albufeira when going towards Galé etc.
B - outside the secondary school by the bridge.


Links to timetables on other Giro routes below. For an overview of the system, including maps and fares, please click or tap here.