Algarve-365 transfers
All drivers originally from the UK.



Pricematch Guaranteed, book your return transfer and get a free gift!
Click the logo to visit yellowfishtransfers.com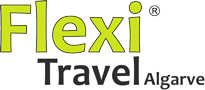 Airport, golf and local transfers



Bring your team to the Algarve!!
Click to visit our website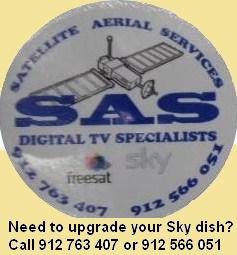 Alternatives to satellite dishes also supplied and installed.

Family friendly holidays ad baby equipment to hire
click the logo to visit their site




Useful website for visitor information on safety and security.
Click logo to visit


---

Bike rentals, tours, sales and service. Click to see their site.
Located on the N125 near Algarve Shopping, Guia.

---
VISITING ALBUFEIRA? WANT TO PLAY LAWN BOWLS?
THE BALAIA BOWLS CLUB, ALBUFEIRA WELCOMES YOU


IMPORTANT!!!
The green at Balaia is closed until further notice. This is because of construction work nearby. We have made arrangements to play elsewhere. Details are shown at http://balaiabowls.org/


Visitors of all abilities are welcome Please visit this page for the details



Roll-ups Tuesday and Friday mornings, meet at 0945 for 1000 start. Visitors pay €10 per person for about two hours play. We can provide woods from size 0 upwards, please bring FLAT SOLED shoes.





We are also happy to welcome touring sides and can provide our own team as your competition. Four rinks on natural grass. Bar adjacent!

CLICK HERE TO VISIT THE CLUB WEBSITE

There are also lawn bowls clubs based near Alvor, Cabanas, Almancil and Floresta BC at Aldeia Azul near Lagos

---
HOLIDAY RENTAL
MODERN APARTMENT ROOMS FOR HOLIDAY RENT LONG OR SHORT STAYS IN THE CENTRE OF ALBUFEIRA OLD TOWN


ROOM only! Shared kitchen (brand new) and bathroom.
The whole apartment of two double bedrooms and one room with sofa bed + balcony can be booked if desired.

No pool, no parking, but 2 minutes walk from the beach area, 1 minute walk from the old town's main square.
The apartment is NOT suitable for those who cannot manage 46 stairs up from the street! No lift / elevator.

I know the owner and can put you in touch with him direct!

Bookable for holidays at Booking.com - click here.

---
SHAMELESS BOOK PLUG!


available as a paperback and Kindle at Amazon.
Paul Marsh has lived in the Algarve for fifty years.

This is the first part of Paul's story – how he threw away the opportunity of a privileged education and a glittering career in accountancy and opted instead to bum his way around Europe for a few years until finally settling in the Algarve, where he had a stroke of good fortune, became emotionally attached to a local street dog – that's him in the title of this book – and fell in love with the country and its people.

The Algarve region of Portugal - information on bus and train services
This is an unofficial website compiled by a resident of the Algarve. It has come about as a result of many enquiries in various forums. No responsibility can be accepted for any problems caused by errors or omissions. This site is not connected with, nor endorsed by, any official operator or organisation. I welcome any feedback, comments and suggestions. In all cases I strongly recommend that you check times locally at the bus terminal etc as timetable changes are often made with little or no prior warning! Timetables are NOT posted at some bus stops.

Contents - summary
YOU ARE STRONGLY ADVISED TO READ THE GUIDANCE NOTES first as, at first sight, the operations here can seem a bit complicated.
There are separate bus companies with separate tickets and fares for long distance, regional and local operations in the cities and towns.

A list of all the timetables on the site Alphabetical list of all places in the Algarve served by train or bus
Timetable pages carry the date on which I was last able to verify the times as being correct.
I have used almost all the buses and trains myself.

THE MOST FREQUENTLY CONSULTED PAGES
Fast Buses Faro <> Albufeira <> Portimão <> Lagos

Buses along the coast between Faro, Almancil, Quarteira, Vilamoura, Albufeira, Lagoa, Portimão and Lagos

Buses along the coast between Lagos, Portimão, Lagoa, Albufeira, Vilamoura, Quarteira, Almancil and Faro

Buses between Faro, Olhão, Tavira, Monte Gordo, Vila Real de Santo António

Travel between the Algarve and Seville (Spain)

Buses between Lagos and Sagres

Diagram of Algarve bus and train routes

List of timetables on the site

Notes on the bus systems
Alphabetical list of towns and villages with links to timetables

Public Holidays in Portugal 2023/2024

Outdoor markets in the Algarve

Local buses between Albufeira and other towns and villages

Bus maps of Albufeira
Long-distance buses (coaches) in Portugal

Albufeira Giro Bus town network

Football (soccer) in the Algarve

OFFICIAL MAP OF ALGARVE BUS ROUTES

this can be viewed and downloaded here.

MAP SHOWING THE 'ON DEMAND RURAL BUS ROUTES

HERE
List of routes, links to timetables and the booking process here

Summertime Cliffs Line Bus from Alvor to Zoomarina via the cost, including Praia da Rocha, Ferragudo, Carvoeiro, Benagil and Armaçõ de Pêra

Trains in the Algarve and to/from Lisbon


Beer price conversion table - download and save this MS EXCEL file then find out how much your beer here really costs!

EMAIL ME

News and updates - latest - Friday 24th November 2023
---
UPDATE TO 'NON-ALGARVE' PAGES
I have checked and updated where necessary all 'non-Algarve' pages.
---
ALGARVE REGIONAL BUS TIMETABLES STILL BEING CHANGED AT 24 HOURS NOTICE!
VAMUS is still changing timetables at 24 hours notice. Latest 'victim' is route 65, between Faro and São Bras de Alportel. It was only a minor change, but only published on the day it came into effect. The timetable for route 55 between the airport and Vilamoura was recently changed twice in the space of seven days.

---
WINTER TIMETABLES NOW IN EFFECT

Winter timetables are now in effect across the VAMUS regional bus network until 30th April 2024.

A change in the time of the last bus between Monchique and Portimão means that a day trip to Monchique and back from Albufeira by bus via Portimão is no longer possible.

The reduction in weekend bus service for the winter means that a Saturday or Sunday day out by bus from Carvoeiro to Albufeira, or the reverse, is no longer possible.

---
NATIONAL MONTHLY TRAIN PASS FOR REGIONAL TRAINS

CP have introduced a monthly (calendar month) pass for unlimited travel on REGIONAL trains. This costs €49 per person. There is NO seniors discount. Details can be found here. Do check the regional rail map. Regional train service is not available in all parts of the country, notably between Lisbon and the Algarve. This pass is NOT valid on suburban trains around Lisbon and Porto. ID and photo needed.

---
CROSS BORDER COACH / LONG DISTANCE BUS SERVICE TO SPAIN

The cross border coach / long distance bus service of Rede Expressos / ALSA between Lagos and Seville is now operating a limited winter service of three journeys daily , calling at Portimão, Albufeira, Faro Airport, Faro and Tavira in Portugal. The night-time journey and two daytime journeys Lisbon - Albufeira - Faro - Tavira - Seville are also operating. Some journeys also stop in Huelva. Times here.

Flixbus
is also operating between Lagos and Seville via Albufeira, Faro Airport, Faro and Huelva, but not every day. They also run daytime journeys between Lisbon and Seville, with stops in Albufeira, Faro, Faro Airport and Huelva. CHECK THE TIMES AT THEIR WEBSITE! They have overnight journeys between Lisbon and Seville, but those no longer stop in Albufeira or at Faro Airport.
---
ALBUFEIRA GIRO BUS SERVICE

Maps and timetables are posted at almost all bus stops, but there are none at the bus station . If you are somewhere there is nothing, you can find times on line at www.vamusalgarve.pt/giro - or find the VAMUS app. Click 'Idioma' to see the site in American English, French and Spanish. So it's 'line' not 'route' and 'schedule' not timetable. 'Business Days' = weekdays, 'Non-Business days' = Saturdays, Sundays and Holidays.

I have managed to construct unofficial timetables, using that information, which can be found here. I will keep checking and update as often as I can. I apologise for errors or omissions!

---
TRANSPORT ON DEMAND BUSES IN VERY RURAL AREAS
I have added a page to list the 'on demand' buses that operate in some of the Algarve's very rural areas. Typically, these run two or three times a week to take people into town during the morning and take them back early afternoon. Some routes are available every day, some only during school holidays. All 'on demand' buses operate only on weekdays and must be pre booked. Check here.

---
VAMUS BUS TICKET MACHINES AT BUS STATIONS
VAMUS, the regional bus company, is installing ticket machines at bus stations. These will make it easier to purchase tickets and recharge pre paid passes. They are now up and running at most bus stations, also at the Faro Airport bus stop, Forum Algarve Shopping Centre in Faro and Aqua Shopping in Portimão. They work in English and Portuguese, but will not sell tickets and passes for the urban networks such as Vai e Vem in Portimão and Giro in Albufeira. I have read that these will be available at some unspecified future date.

---
Bus Station ticket office hours
Bus station ticket offices are open but some with limited hours. There is an updated list
here
. If you need a ticket for a long distance journey go to
www.rede-expressos.pt
or if using Flixbus, to flixbus.com or find the 'apps' for either or both.
Paying for the bus - local buses in the Algarve region

Most buses in the Algarve do not take contactless debit or credit cards. The only current exception I know of is the local Proximo bus service in and around Faro. Unless you have a pre paid pass or season ticket, for local journeys it's cash only on board. Change is given, but bus drivers will not thank you for a €20 note. You can pay for a pre paid pass or season ticket at a bus station using a
debit
card. The VAMUS bus company offers a pre paid 'pay as you go' card valid for all its buses, which reduces on board fares by 40 - 50%. Information in Portuguese and English
here
or you can have the same by downloading their app, creating an account and paying on board via your mobile device.
TOURIST PASSES FOR ALGARVE BUSES
These are available as three day versions at €35 and seven days for €45. Days must be consecutive. They can be bought using their 'app' or at any bus station ticket office and the bus ticket office in Largo do Dique, Portimão. They are valid on ALL buses operated by VAMUS listed in timetables on this site. They are
NOT VALID
on Mundial Turismo (MT), Rede-Expressos or other long distance services or international services, nor on the local urban buses in Lagos, Portimão, Albufeira, Loulé, Vilamoura, Quarteira, Faro and Tavira. The local buses in those towns have their own day passes, multi-ride tickets and season tickets for frequent or regular users.
BUS DELAYS
Traffic congestion and unrealistic timetables mean that buses might not be relied upon to run to time, especially on the longer journeys. However, I have very little recent bus travel beyond Albufeira to report on!


TIMETABLES AT BUS STATIONS ETC
Timetables may not be currently posted at bus stations and were not seen at Faro and Loulé. Most bus stops now have a timetable panel showing the times VAMUS regional buses leave and to where they go. But not at all stops, including some in Albufeira I know of. Copies of the official timetables can be downloaded from the
VAMUS website
, but finding which one(s) you need can be a problem. For example, between Albufeira and Portimão there are five different bus routes each with its own timetable. Copies can be obtained from bus station ticket offices. The official timetables have information in English as to which days buses do or do not run.
Bus stops on Google Maps
VAMUS regional bus stops in the Algarve region are marked on Google Maps. Click on a bus stop symbol and you will see the times of the buses and their destination. The route numbers on the departure board may not be shown on the front of the bus, just the destination. Some stops do not show up on the map unless you zoom right in. Warning - because of short notice changes to bus times, I recommend you check bus times and other details at the official websites if your journey is important. The information on Google is not necessarily going to be correct.

Also shown on Google Maps are the Albufeira local GIRO system bus stops, routes and times plus some of the other local operations.

---
TRAINS - TICKETS AND RESERVATIONS
Remember that reservation is COMPULSORY on all long distance trains (marked AP or IC in the official timetables), even for the shortest journeys. Tickets are sold up to 60 days in advance. Timetable changes may be made at short notice. You should check times FOR THE EXACT DATE OF TRAVEL at the official website www.cp.pt
Reserved seats are not available on other trains. Tickets for regional trains can be bought from the CP website or using their 'app'. You must either print your ticket or keep it on your mobile device. There is no 'collection' option, if only because most stations have no ticket office and there are no ticket machines. Payment on board the train is cash only.

TOURIST PASSES FOR REGIONAL TRAINS IN THE ALGARVE
Available from STAFFED stations only - Lagos, Portimao, Tunes, Albufeira, Loulé, Faro, Olhao, Tavira and Vila Real de Santo António - and are NOT VALID ON ALFA PENDULAR OR INTERCITY TRAINS. Do the maths first. A return (round-trip) ticket from Faro to Lagos is only €14,80.

Passes cost €20,90 for two days and three days for €31,90. Reduced fares for children. Days must be consecutive. The seven day pass is not being advertised, that I can find.
Discounts for long distance train travel!
If you book more than 8 days in advance there are some really cheap fares available on trains, eg between the Algarve stations and Lisbon. These fares can be cheaper than coaches (buses). These tickets might not be refunded if you do not use them. Go to
www.cp.pt
for all you need to know.
OTHER DISCOUNTS ON TRAIN TICKETS
If you are aged 25 or under, CP is offering a 25% discount on all Alfa Pendular, Intercidades, InterRegional and Regional train tickets. You can use this discount in any class, any day of the week. Just show official ID with proof of your age such as a Citizen card, ID card, driving licence or passport. You can buy your tickets from long-distance ticket offices, netTICKET travel agents. These tickets can be reissued or refunded.

Young people aged 26 or over can still enjoy the Cartão Jovem discount for individual journeys.

In addition, a 40% or higher discount is available to all travellers on long distance Intercity and Alfa Pendular trains who make reservations on line eight days or more in advance. Reservations open 60 days before travel. On some trains the number of these discounted tickets is limited. These tickets can be exchanged for a different train, but are not refunded if you don't make the trip. You can buy your print at home tickets at www.cp.pt and in English. DO NOT buy tickets from RailEurope or any other site as they cannot offer the discount and cannot provide you with the mandatory seat reservations. These you would have to obtain locally and pay an additional fee for them. Anyone over 65 can travel half fare on trains so long they have ID eg passport.

STEP FREE ACCESS TO TRAINS - NOT POSSIBLE
I must emphasise that there is NO STEP FREE ACCESS at any Algarve station to any train while it is in the platform. All trains in use have steps up into the carriage. Some platforms are very low, making it difficult for some. I have added an item to the '
disabled page
' with details of the various stations. Some new modifications are being made on the eastern section of the line in tandem with the electrification works.
TAXIS INCLUDING UBER ETC
Taxis, Uber, BOLT etc are available almost everywhere. Most municipal taxis do NOT accept card payments. All taxi companies have English speaking staff. In most areas, they operate as co-operatives with a central contact point by phone or app. A simple internet search 'taxi + (name of town)' will find this information.
---
DISABLED OR FIND IT HARD TO GET AROUND? DEFICIENTE? BEHINDERTE? HANDICAPÉ?
Please click here for some observations on this issue. You will have problems using the buses and trains in the Algarve. I am able-bodied by the way!

Why the site exists
I have built this site of local bus, train and ferry information here in the Algarve in response to many queries raised through various forums.

The main idea is to allow visitors and potential visitors to plan ahead by getting an understanding of the local public transport operations and the places they serve and don't! I recommend that wherever possible you check times locally. Updates are made here whenever changes are found on official websites or through personal experience!. Whenever I go somewhere, I check the information. Each timetable bears the date on which I was last able to verify it as being correct.Schedule changes often introduced with little or no advance warning.

I live in the Algarve and use these buses and trains as I do not drive. Not all routes and services are included. I have left out those unlikely to be of use to visitors, for example some short schooldays only runs.

I have not included full details of some of the local 'city' bus type operations. They have websites to which I can redirect. You can make enquiries at the local bus station or tourist information offices if required. Please note that tickets are NOT interchangeable between these purely urban buses and the other buses.

As much as possible has been checked on the ground by using the buses concerned and/or obtaining the printed timetables.
Official websites
The official website of the regional bus company, VAMUS, is at https://vamusalgarve.pt/ available in English, Portuguese and Spanish. To change language, go to the bottom right hand corner of the page and click 'idioma.'

This has interactive maps for each route, showing all stopping places. There is a journey planner, but to use it you need to know the reference number of the stops at which you will board and alight. In many cases it is a different stop number depending on direction.

The urban operators around the larger towns also have websites, with varying degrees of information. Each local site is mentioned on relevant pages, with links to them.

I would be pleased to receive any additional information you think would be useful. If you can scan or photo timetables, leaflets etc, please email them to me. I can then include the data in these pages.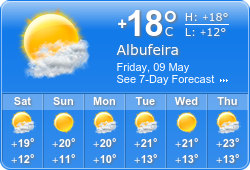 CURRENT ALBUFEIRA WEATHER
THE VIA ALGARVIANA

CLICK THE PICTURE FOR TRACY BURTON'S GUIDE TO THE VIA ALGARVIANA HIKING TRAIL

CLICK HERE FOR A MAP OF THE VIA ALGARVIANA
RECOMMENDED BARS IN OLD TOWN ALBUFEIRA
Cavern Bar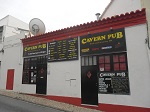 English owned and run since 1991 Old town Albufeira, Rua do MFA, two minutes walk from the square.

Open from 12 noon weekends for the sports, 6pm on weekdays every day in summer. Winter weekday hours may vary.

60's and 70's music plus all UK sport on TV. Free wifi for customers


STARDUST BAR (FORMERLY TUNES BAR)


Old town Albufeira near the Sol e Mar Hotel
Up the steps by the tunnel, turn right to Praça Miguel Bombarda
Good music, UK Sports on TV. Free wifi for customers
Open 11am until late, every day.

RECOMMENDED BARS IN OTHER PARTS OF TOWN
These inserts are not paid for. Just places I sometimes go to, plus ideas from regular visitors. Hours may vary according to season.


FAT CATS DINER, RUA DUNFERMLINE
Near Paraiso, Tropical Sol, Eirasol, Forte do Vale etc
Facebook page


VICTORIA BAR, RUA SAMORA BARROS
Near Albufera Jardim, Windmill Hill, Páteo Village.


THE WANDER INN, AREIAS DE SÃO JOÃO
Facebook page
In Rua Alexandre Herculano. British owned.


THE YORKSHIRE TAVERN
Facebook Page. Near the traffic lights at the 'strip'. Quiz night on Friday. Closed Saturdays.

ARTE BAR, CERRO GRANDE
Closed 26th November to 5th January.


Visit their website or Facebook page for the latest news. Quiz nights and live music. Barbecue on summer Sunday evenings. UK sports channels on TV.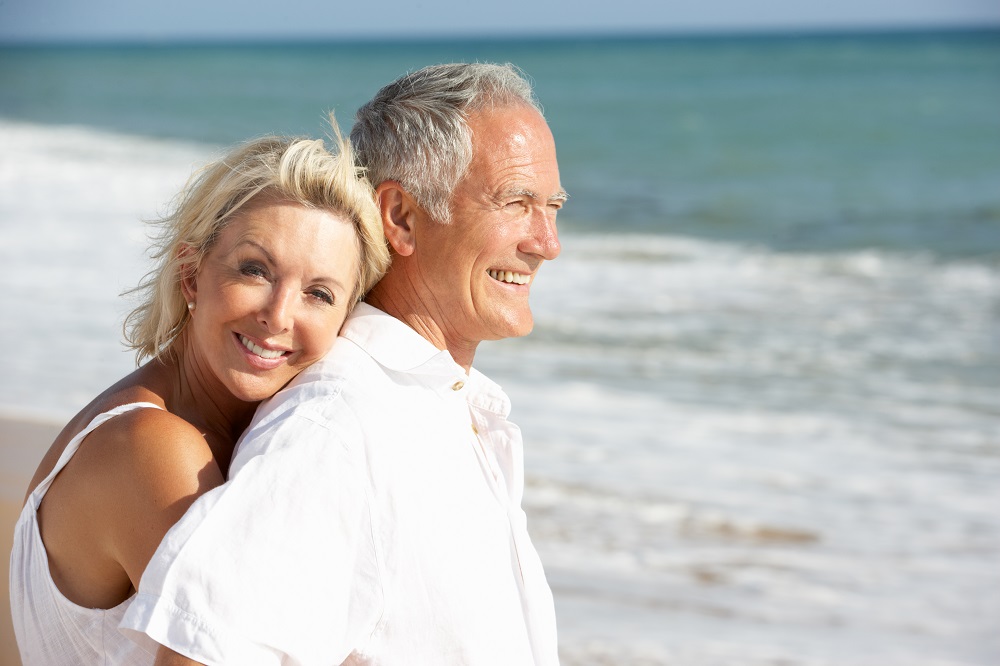 ALGARVE SENIOR LIVING
Buy your dream retirement home abroad
click the picture to visit their website