Route 4 Albufeira <> Ferreiras <> Paderne <> São Bartolomeu Messines
Route 17 Albufeira <> Ferreiras <> Algoz <> Silves

The information has been obtained from printed timetables and other local sources (like taking the bus) and is given in good faith.

Bus service until further notice.
The route / line number may not always be shown on the front of the bus!

THERE IS A CHEAPER LOCAL 'GIRO' BUS EVERY 30 MINUTES EVERY DAY BETWEEN ALBUFEIRA AND FERREIRAS - TIMES HERE
Daily - bus runs daily including holidays
MFO - Bus runs Mondays to Fridays (weekdays) only SCH - bus runs on Schooldays only
SSH - bus runs on Saturdays, Sundays and Holidays only
YYY - bus runs Mondays to Fridays. On Mondays runs via Mouriçao (0803) arriving at Portela 0810, S B Messines at 0815
ZZZ - bus runs Daily. On Mondays runs via Mouriçao at 1350 and is 10 minutes later at Purgatório, Paderne and beyond
Other buses run daily between Albufeira and São Bartolomeu Messines via Guia and Algoz, for times click here.
↓ - bus does not stop here
TIMETABLE NOTES
A - Albufeira bus terminal is a mile/1.6km from the old town and almost as far from anywhere else;
click here for details on how to get to and from the bus station. See also note H below.
B - this is the bus stop on the main road. It is also close to Clube Albufeira and Albufeira Village Resort.
The local GIRO bus Linha Laranja (Orange) runs every half hour every day between Albufeira railway station, Ferreiras, Camping Albufeira and Albufeira Bus Station.
Click here for details. A different GIRO bus runs between Camping Albufeira and the old town - times here.
C - there are several bus stops in Ferreiras used by the different routes - click here for a map. Close map window to return here.
F - this is over 4 miles/7km from the village; for buses between Albufeira and Alcantarilha village click here.
G - this stop is near Paderne School
H - this is the nearest stop to the old town centre, about 7 minutes walk along the mostly flat footpath. Map.

STOPS AT ALBUFEIRA HEALTH CENTRE RELOCATED WHICH DOES NOT YET SHOW UP ON OFFICIAL MAPS. Click to open full size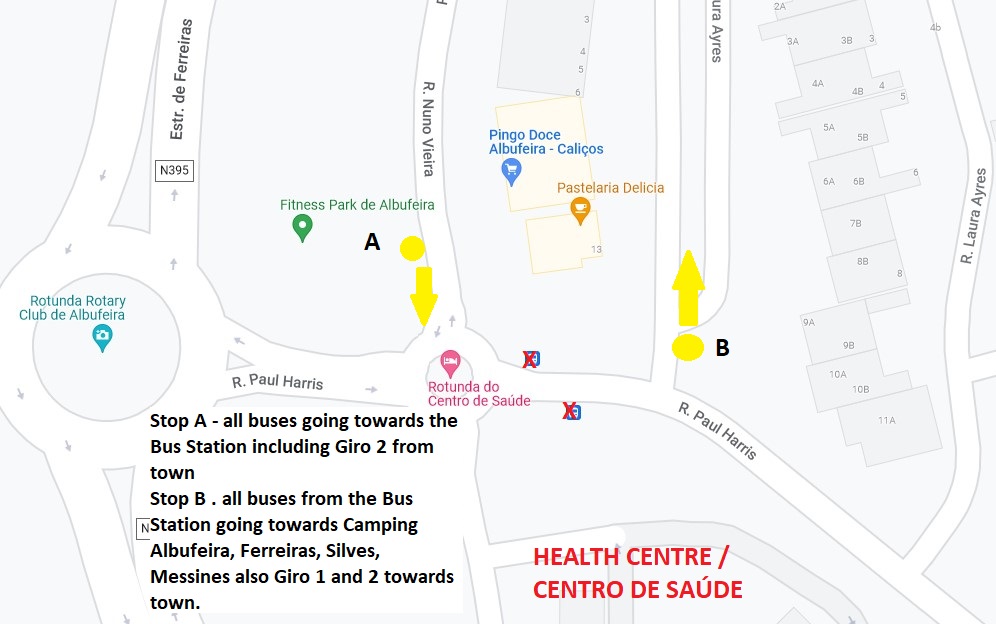 J - this stop is outside the football ground and local health centre. Some buses stop elsewhere in the village.
The PR 1 footpath up and around the castle ruins starts here. Map - http://sharemap.org/vmarcos/ABF_PR1_Castelo_de_Paderne#!flash


Diagram of the bus routes in this timetable

Silves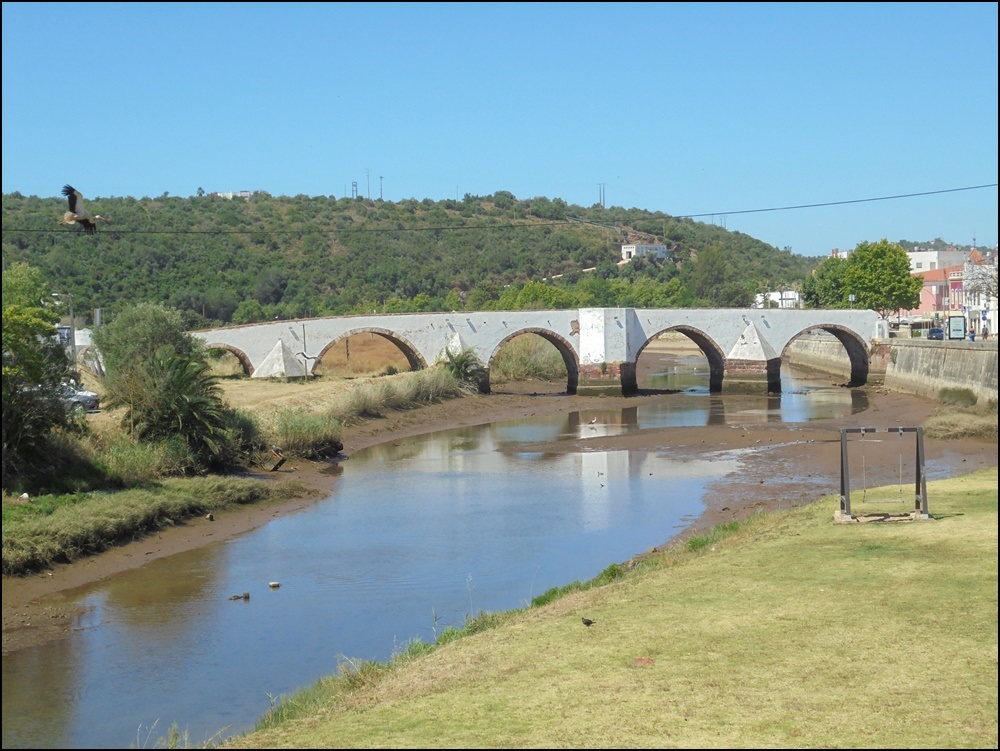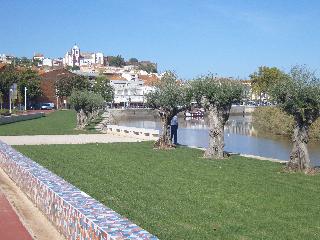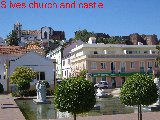 www.algarvebus.info