Albufeira > Ferreiras > Paderne > São Bartolomeu Messines (Route 4)
Albufeira > Ferreiras > Algoz > Silves (Route 17)

The information has been obtained from printed timetables and other local sources (like taking the bus) and is given in good faith.
Bus service below applies from 17th September until further notice. Most weekend service remains suspended.
The route / line number may not always be shown on the front of the bus!


THERE IS A CHEAPER LOCAL 'GIRO' BUS EVERY 30 MINUTES EVERY DAY BETWEEN ALBUFEIRA AND FERREIRAS - TIMES HERE
Daily - bus runs daily including holidays
MFO - Bus runs Mondays to Fridays (weekdays) only
SCH - bus runs on Schooldays only SSH - bus runs on Saturdays, Sundays and Holidays only
YYY - bus runs Mondays to Fridays. On Mondays runs via Mouriçao (0803) arriving at Portela 0810, S B Messines at 0815
ZZZ - runs Daily. On Mondays runs via Mouriçao at 1350 and is 10 minutes later at Purgatório, Paderne and beyond
↓ - bus does not stop here
Days of operation




MFO



YYY


Daily




MFO

Daily



MFO


Daily




SCH




MFO




MFO




SSH




Daily

Daily

Albufeira Bus Terminal




A




0715




0735




0800




1230




1235




1340




1430




1630




1640




1745




1800




1845

1915



Centro do Saúde (Health Centre)

H

0717

0737

0802

1232

1237

1342

1432
1632

1642

1747
1802

1847

1917

Camping Albufeira

B

0719

0739

0804

1234

1239

1344

1434
1634

1644

1749
1804

1849

1919

Ferreiras (Square)

C

0723

0743

0808

1238

1243

1348

1438
1638

1648

1753
1808

1853

1923


Paderne



J

↓


0755




↓



↓


1255




1400



↓

↓


1700




↓




↓




1905



↓

Ladeira da Fonte

G

↓

↓

↓

↓

↓

1403

↓

↓

1703

↓


↓



1908

↓


Paderne




J



↓


0755

↓



↓


1255




1407




↓



↓


1707




↓




↓




1912



↓

Almeijoafras



↓

↓

↓

↓

1300

1412

↓

↓

1712

↓


↓



1917

↓


Paderne




J



↓

↓

↓

↓

1305

1417

↓

↓

1717

↓


↓



1922

↓

Purgatório


↓

0756

↓

↓

1306

1418

↓

↓

1718

↓


↓



1923

↓

Portela de Messines



↓

0803

↓

↓

1313

1425

↓

↓

1725

↓


↓



1930

↓


São Bartolomeu Messines




E



↓


0808




↓



↓


1318




1430



↓

↓


1730



↓


↓




1935



↓

Tunes Estação/Station



0730

---

0815

1245

---

---

1445
1645

---

1800
1815

---

1930

Algoz (Padaria Tita)

E

0739

---

0824

1254

---

---

1454
1654

---

1809
---

---

1939

Alcantarilhla Estação/Station

F

0747

---

0832

1302

---

---

1502
1702

---

1817
---

---

1947

Poço Barreto



0753

---

0838

1308

---

---

1508
1708

---

1823
---

---

1953


Silves (

Map

)






0800




---




0845




1315



---


---




1515




1715



---


1830



---

---


2000



S.B. Messines > Paderne > Ferreiras > Albufeira
Silves > Algoz > Ferreiras > Albufeira
Days of operation



Daily




Daily




Daily




MFO




MFO




MFO




SCH




MFO

Daily

Daily

MFO

MFO




Daily




Silves (

Map

)



---


---




0715




---




0805




---




0900




1015



---


1345




1700



---


1830



Poço Barreto



---

---

0722

---

0812

---

0907

1022

see

1352
1707
---

1837

Alcantarilha Estação/Station

F

---

---

0728

---

0818

---

0913

1028

note

1358
1713
---

1843

Algoz (Padaria Tita)

E

--

---

0736

---

0826

---

0921

1036


ZZZ



1406
1721
---

1851

Tunes Estação/Station


0705

---

0745

---

0835

---

0930

1045

above

1415
1730
---

1900


São Bartolomeu Messines




E



↓


0645




↓




0735



↓


0845



↓

↓


1335

↓

↓


1805



↓

Portela de Messines



↓

0650

↓

0740

↓

0850

↓

↓

1340
↓

↓

1810

↓

Purgatório


↓

0657

↓


0747



↓

0857

↓

↓


1347

↓

↓

1817

↓


Paderne




J



↓


0658



↓

0748

↓

0858

↓

↓


1348

↓

↓


1818



↓

Almeijoafras



↓

0703

↓

0753

↓

↓

↓

↓

1353
↓

↓

↓

↓

Paderne


J



↓


0708




↓




0758



↓


0858



↓

↓


1358

↓

↓


1818



↓

Ladeira da Fonte

G

↓

↓

↓

0802

↓

↓

↓

↓

1402
↓

↓

↓

↓


Paderne



J

↓


0708




↓




0805



↓


0858



↓

↓


1405

↓

↓


1818



↓

Ferreiras

C

0712

0720

0752

0817

0842

0910

0937

1052

1417
1422
1737

1830

1907

Camping Albufeira

B

0716

0724

0756

0821

0846

0914

0941

1056

1421
1426
1741
1834

1911

Centro do Saúde (Health Centre)
H

0718

0726

0758

0823

0848

0916

0943

1058

1423
1428
1743
1836

1913


Albufeira Bus Terminal




A

0720




0728

0800

0825

0850




0918

0945




1100




1425

1430




1745

1838




1915



TIMETABLE NOTES
A - Albufeira bus terminal is a mile/1.6km from the old town and almost as far from anywhere else;
click here for details on how to get to and from the bus station. See also note H below.
B - this is the bus stop on the main road. It is also close to Clube Albufeira and Albufeira Village Resort.
The local GIRO bus Linha Laranja (Orange) runs every half hour every day between Albufeira railway station, Ferreiras, Camping Albufeira and Albufeira Bus Station.
Click here for details. A different GIRO bus runs between Camping Albufeira and the old town - times here.
C - there are several bus stops in Ferreiras used by the different routes - click here for a map. Close map window to return here.
E - for other buses daily between Albufeira and São Bartolomeu Messines via Guia and Algoz, click here.
F - this is over 4 miles/7km from the village; for buses between Albufeira and Alcantarilha village click here.
G - this stop is outside Paderne School
H - this is the nearest stop to the old town centre, about 7 minutes walk along the mostly flat footpath. Map.
J - the PR 1 footpath up and around the castle ruins starts here. Map - http://sharemap.org/vmarcos/ABF_PR1_Castelo_de_Paderne#!flash

Diagram of the bus routes in this timetable

Silves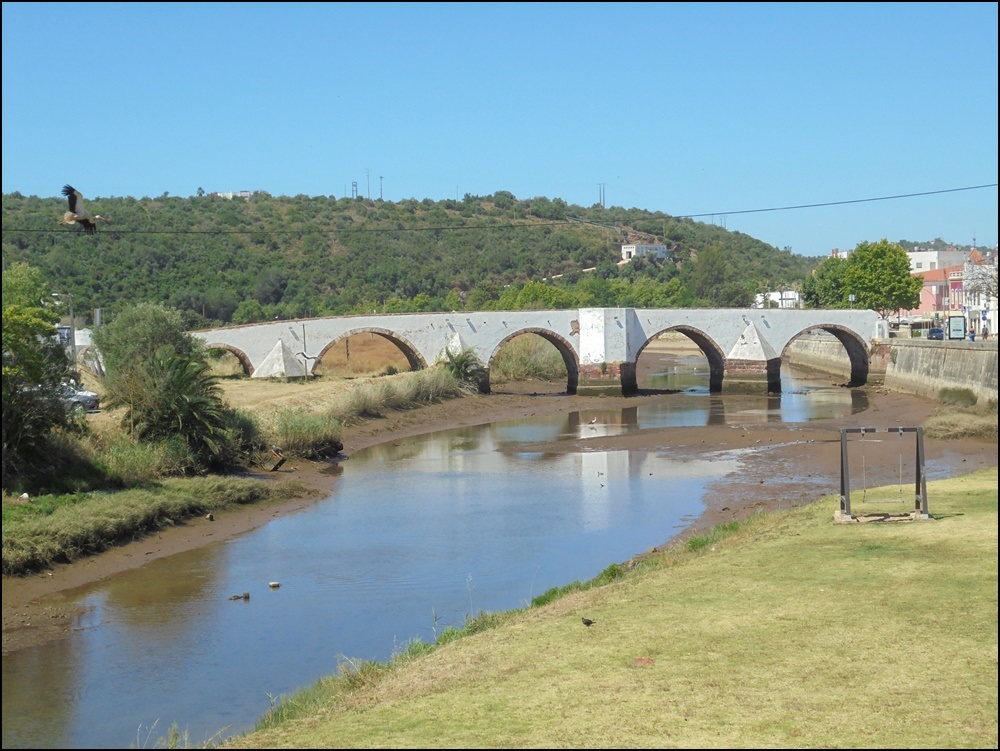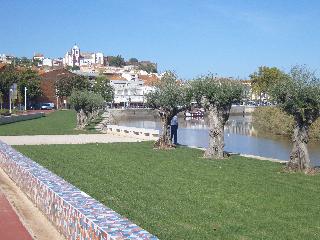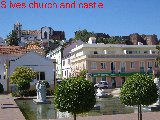 www.algarvebus.info